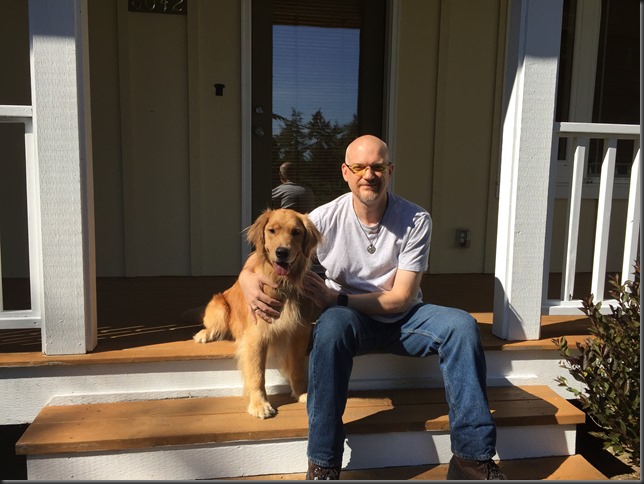 Stepto.com is the personal website of Stephen Toulouse. 
Stephen "Stepto" Toulouse has spent over two decades in the technology industry, including 18 years with the Microsoft Corporation. While there he served as consumer and corporate technical support expert for Windows Operating Systems, technical writer, trainer, crisis communications public relations expert, and spent the last third of his career with the company in the Xbox division. While known jokingly as the "Head Banhammer" for the Xbox LIVE service, Stepto's responsibilities as Director of Policy and Enforcement encompassed many disciplines. From developing and implementing policy on the service, to working with partners like development houses and law enforcement, to feature design and reviews for titles, services, and consoles, Toulouse's role was integral and broad ranging from design to product management to policy. He was also responsible for public communication regarding enforcement and safety to press and customers, and became a popular fixture at community events such as the Penny Arcade Expo and as a co-host on the weekly Xbox Major Nelson Radio podcast.
Stephen has also served as Director of Product Management for GAEMS Inc, a maker of consumer electronics. Stephen's role there was to guide the design and manufacture of a consumer electronics device for gaming consoles, working across a variety of teams (including art design, product design, and quality assurance) and manufacturer contacts (including sourcing, manufacture line, development of Bill of Materials, etc.) in China. Stephen successfully shipped on time with quality to meet a major license partner's launch date (in this case, Microsoft's Halo franchise). Stepto also worked in a contract role at HBO involving consulting on marketing and communications as well as director level project management.
Recently Stepto worked as Director of Hacker Success with HackerOne.com representing the feedback and needs of security researchers to vendors and internal product teams at a strategic level. He also recently worked for Leviathan Security as a Senior Security Advisor. Currently he works at Electronic Arts as a Senior Security Advisor under a consulting role.
Stephen has written for Stepto.com for over a decade and is well established in social media circles for his use of tools like Twitter and Facebook to interact with his fans and customers. He's published a book, A Microsoft Life and a spoken word comedy album, A Geekster's Paradise in addition to several short stories. He is a frequent performer at the popular geek vaudeville show "w00tstock" alongside Wil Wheaton, Paul and Storm, and Adam Savage of Mythbusters fame. He also performs locally at Seattle venues and video game industry events such as the Penny Arcade Expo Prime and East.
Raised in Texas for 30 years (Dallas, Austin, and San Marcos) Stepto now lives on the Olympic Peninsula in a farm house near a small town called Kingston with his Golden Retriever Basil Hayden and a Miniature Australian Shepherd named Lucien Idaho.
If you're looking for his resume you can find it here.