Sometimes I'm amazed at my geek luck.
From a comic book nerd and video game freak I often spin around in circles at what I get to do each day. It was my great fortune to attend this years Penny Arcade Child's Play Dinner week before last. For those who get a chance to attend, this is a formal dress dinner and auction. It benefits children's charities and is a who's who of video game and geekdom participants. I felt completely out of my league as I traversed the auction room. Are those the Harmonix guys? Was that Gabe and Tycho? Holy Christ did Wil Wheaton just shake my hand?
I snapped a couple of low light photos with my crappy Nikon, couple of the auction: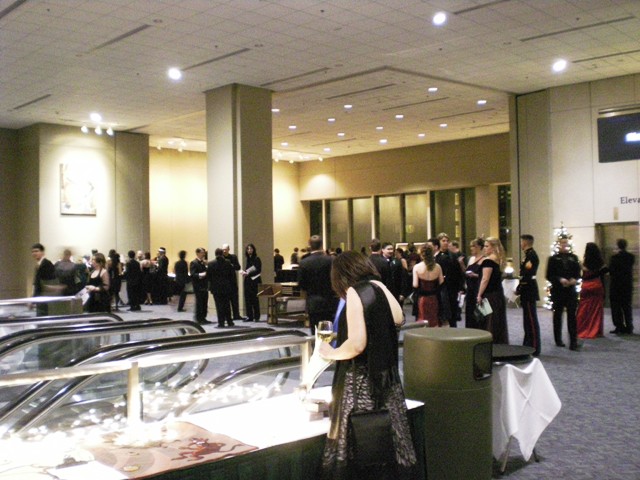 Another: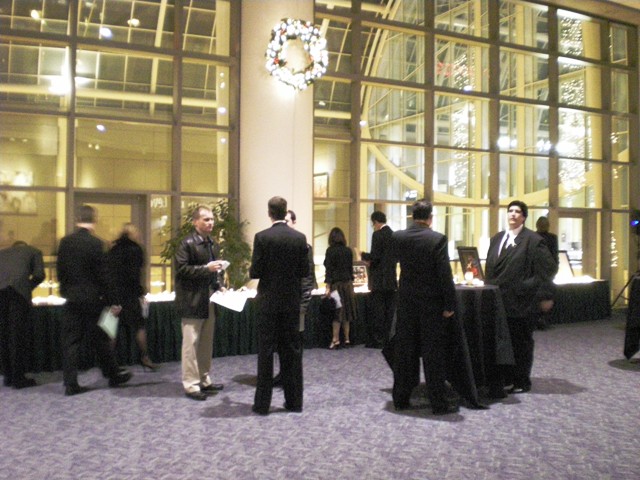 one of the dinner: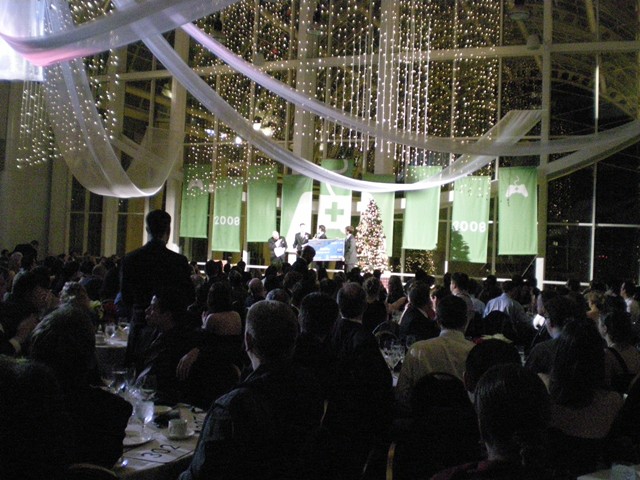 It was a great event and Wil actually caught up with me later in the evening to chat since his "Don't be a Dick" speech had such an impact on me. The next day he dropped by my office after his Major Nelson interview and I got to walk him through how we police the system and do bans as well as drop him by the company store.
Overall it was a great event and if you can manage the trip or tickets to do it, it's pretty much a no brainer as to the level of fun you will have with awesome people.