In roughly the year 2000 or so Rochto and I attended a Jethro Tull show at Bass Hall in Fort Worth. I'm reminded of this tonight by a member of the opening band at that show, The Young Dubliners. During the break I hit the restroom and came out to run right into the entire band, smoking and hanging out. I shook hands with them and told them how much they rocked the set.
It's a moment that stood out to me because instead of shaking my hand and returning to their conversation they wanted to know the songs I liked and how they played. They stopped everything just to chat with some guy hitting the bathroom between sets who really enjoyed their set.
There's no better way to be introduced to a band than by them taking the time to know their fans.
We've loved their music ever since. Shortly thereafter we managed by luck to catch them at the House of Blues in Las Vegas, where the band hoisted a BAR up on the stage and grabbed members of the audience up to sit and enjoy a pint of black while they played. Granted it was Murphy's but hey they're the experts.
Tonight they came to Seattle's new Snoqualmie Casino with the Gin Blossoms. It was a given that we would be there since we have not seen them in forever and they put on such a fantastic show. I would have had a much longer show with cuts from many of their albums but in the end they were opening, so we got a great set from their new album. In between sets we caught up with them: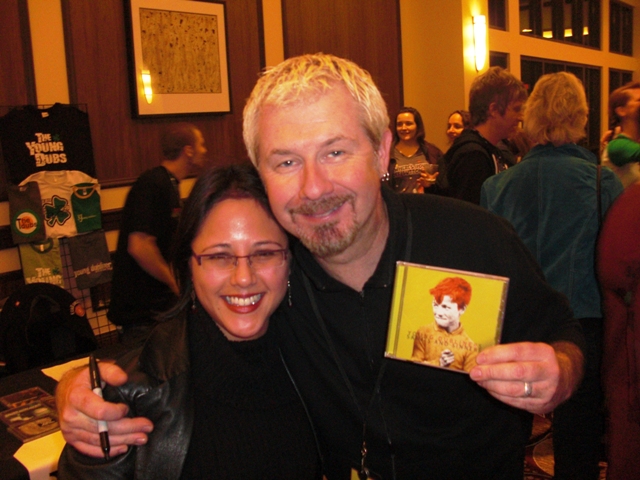 And again since Rochto is a drummer: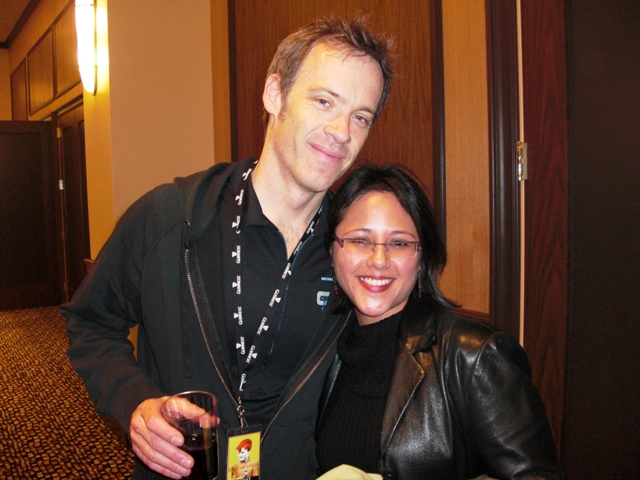 and of course, we're fans.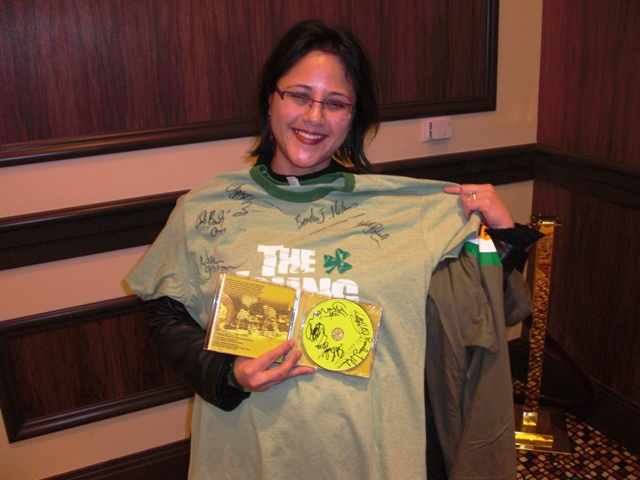 We got invited to their Ireland trip in the fall, while I handed out business cards and insisted they needed to be in Rock Band. The set was simply outstanding and full of all the energy and music we fell in love with almost a decade ago.
If you want to know their tunes I suggest this and this and this. These guys are worth your hard earned dollars.
Part of the reason I love these guys is not only do they put on an outstanding set, they come out later just to chat with their fans and are such totally amazing guys. Not to mention I would love to play their stuff in Rock Band.
Great show guys. Can't wait to see you next.